PG: River Rocks Havana Nights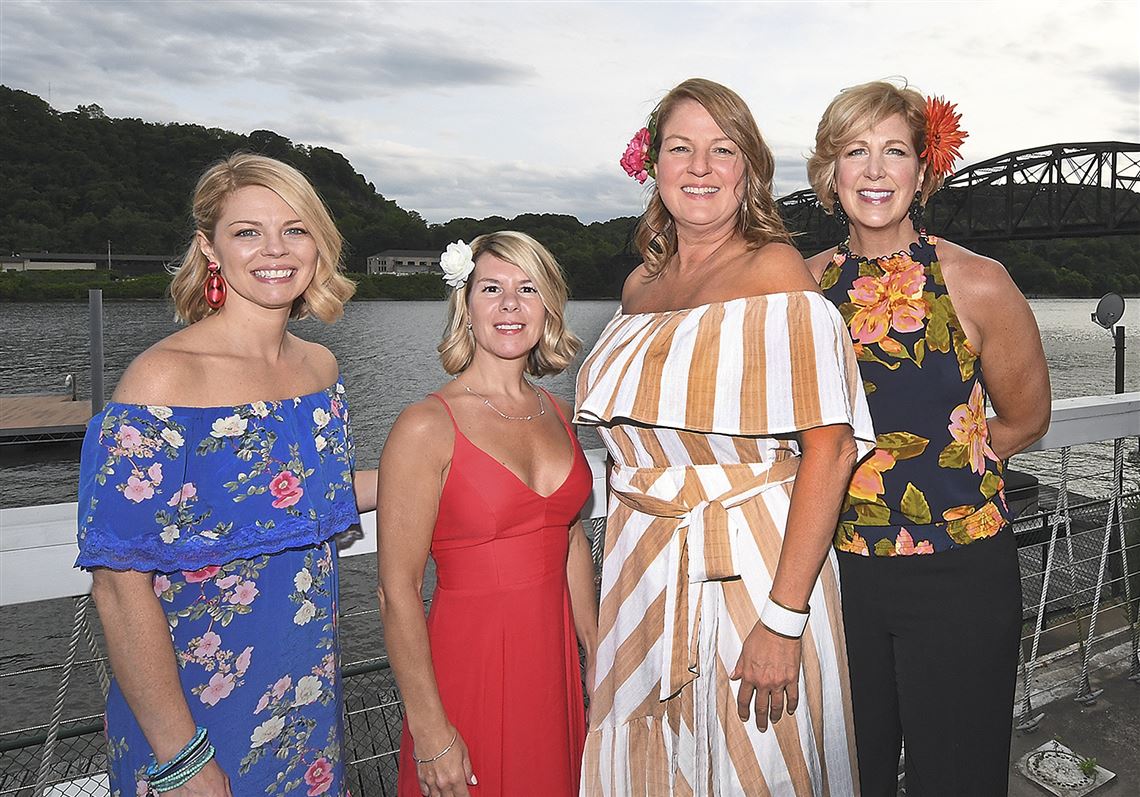 River Rocks: Havana Nights
#Viva: The vibe of Castro's island nation reached all the way to Aspinwall's Riverfront Park on Friday for The River Rocks: Havana Nights benefit party. The event benefits the continuing improvement and expansion of the park along the Allegheny River. Guests were welcomed with white straw fedoras, which made them part of the tropical decor for the evening. Nearly 450 supporters enjoyed the sounds of Zapology and the featured band for the evening, Noel Quintana's Latin Crew.
"This is our eighth River Rocks and the third at the park, and each year we aim to raise $100,000 for various projects," said co-chair Sarah Tuthill. This year's proceeds will go toward purchasing and installing low-profile docks for kayaks and stand-up paddle boards for the Fox Chapel High School crew team. Trail expansion is also in the works. Mrs. Tuthill's co-chairs were Jeannine Blyth, Kristin Fox and Jill Friday.
There was no silent auction, no long speeches, just a brief welcome by Mrs. Tuthill and an evening of fun. Caterer JPC Event Group and florist Green Sinner added to the tropical feel and Mrs. Tuthill gave a shout-out to Vito Girasole of Natrona Bottling Co. for donating mixers and partnering with local distilleries on signature drinks.
Susan Crookston, the founder of Aspinwall Riverfront Park, was there with her friend, Jenny Ellermeyer. "When a community works together, the potential is enormous," said Mrs. Crookston. "You see it here, having realized this park, and our next goal is to buy 15 acres downstream to more than triple the size of this park. We have always been ambitious."
#Salsa: Getting into the Cuban rhythm were Ginny Merchant and Jim Brainard, Michele and John Bender, Fred and JoEllen Leech, Jean and DeWayne Tuthill, Lisa and Bill Perry, Beth and Dave Short, Rich and Jessica DeFelice, Bill and Alison Strome, Nancy and Duke Kingsley, John and Laurie Culbertson, Dave and Julianne Lettrich, Cameron and Eddie Watters, Chip Burke and Carole King, and Betsy and Bob Monroe.