PG: From a Kayak A Very Different Perspective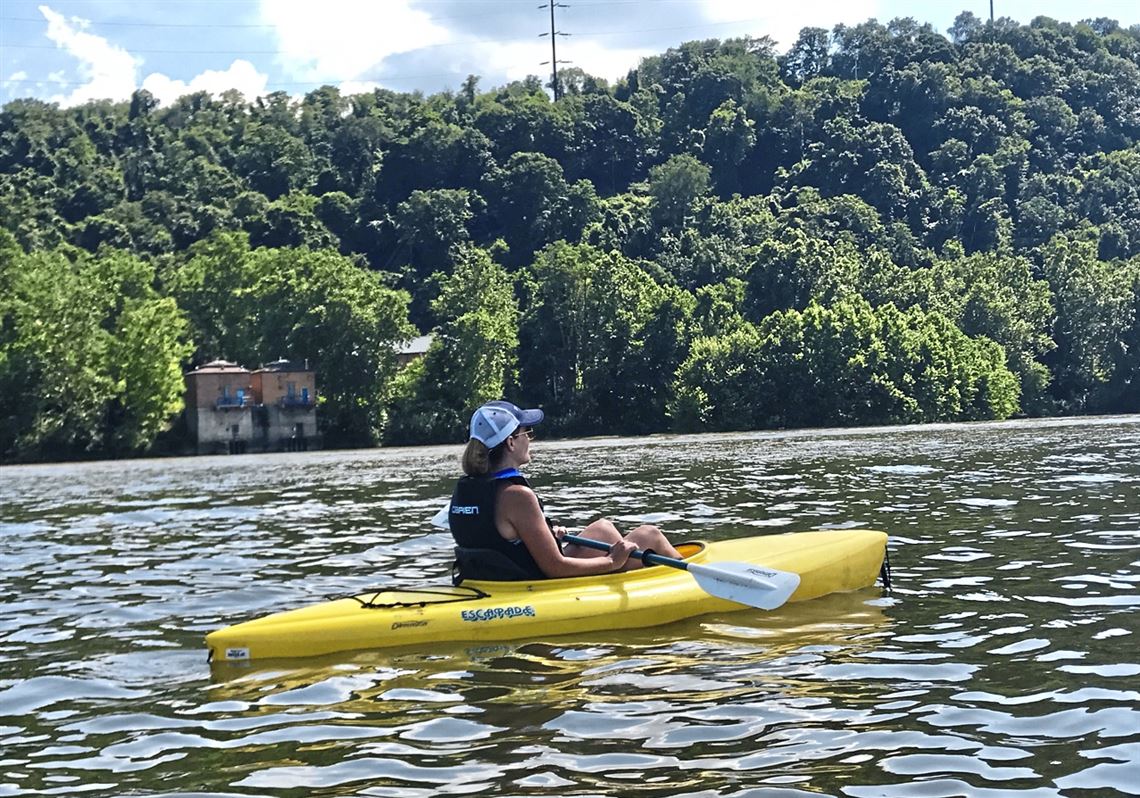 #EssentiallyPittsburgh: From a kayak, a very different perspective
This is a weekly series shar­ing places and ex­pe­ri­ences that we love.

Kayaking on the Allegheny River during a late summer or early fall evening is transformative.
The boat traffic is quiet with only the very few motoring home to the Fox Chapel marina.
The sounds of the city traffic and ambulances are muffled by the water and trees. As you paddle up river against a barely noticeable current you hear the occasional splash of fish jumping out of the way of something bigger chasing them under the pearly green water.
A blue heron stands motionless in the shallows near the shoreline. The turtles that had been soaking in the last rays of sun slip into the water, and the sky glows pink and purple.
When you stop paddling and sit for a moment the tree frogs and crickets fill the air with chirps and twills.
From the water you get a very different perspective of Pittsburgh. You are removed from the traffic, the deadlines, the daily grind and become part of the landscape. There is something about connecting with nature in such a tangible one- on-one way that refreshes you for another day.
Patricia Sheridan: psheridan@post-gazette.com