Good Food Pgh: Women-Owned Restaurants & Businesses You Can Support in Pittsburgh
Happy International Women's Day, everyone! To celebrate today, we thought that we'd highlight some of the fantastic women-owned restaurants and food businesses in Pittsburgh.
It's certainly far from an exhaustive list, so if we've missed any,  please let us know, either in the comments or by emailing tips@goodfoodpittsburgh.com, and we'll get them up.
Women-Owned Restaurants and Businesses in Pittsburgh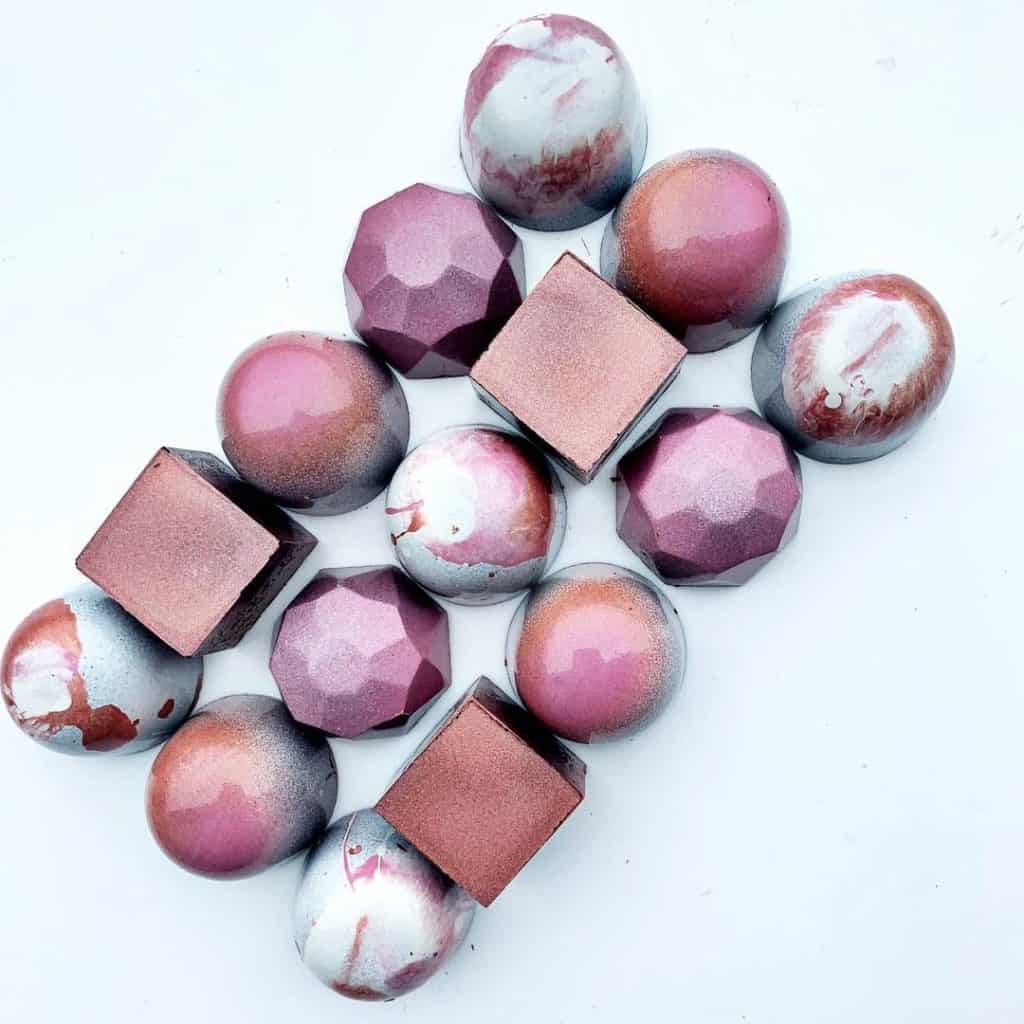 a519 Chocolate
a519 Chocolate Amanda Wright is a leading chocolatier in the city, offering her delicate, hand-made truffles out of her Millvale studio. Currently available for shipping and in various stores around the city, flavors include Vanilla White Chocolate, and more. Wright also offers chocolate classes, which are just now being scheduled to resume later this year. a519 Chocolate
Allegheny Wine Mixer
Since owner Jamie Patten opened the Allegheny Wine Mixer in 2012, the Lawrenceville wine bar has been one of Pittsburgh's favorite spots to grab a glass. Now open for takeout only (and you can also try to snag one of their super-popular Sunday care packages), AWM offers bottles of wine, to-go cocktails, beer, and cheese plates.
Banh Mi & Ti
Kellie Trong and Tyuen Trong opened Banh Mi & Ti in Lawrenceville in 2016, serving traditional banh mi sandwiches in their Vietnamese café. Their signature dish is 'The Viet Special,' which features their homemade mayo, pâté, pork roll, ham, and head cheese. Banh Mi & Ti (4502 Butler Street)
Bitter Ends Garden & Luncheonette
Becca Hegarty's well-regarded Bitter Ends Garden & Luncheonette has gone through some changes in the last year. No longer open for in-person dining or call-ahead takeout, the luncheonette is no operating as more of a pop-up, featuring weekly brunches and dinners. Follow their Instagram to see when orders open, and what's available – trust us, it's all worth it. Bitter Ends Garden & Luncheonette (4613 Liberty Avenue)
Black Radish Kitchen
Offering catering, events, and a to-go market, Black Radish Kitchen is the brainchild of Kate Romane, who earned her reputation as one of Pittsburgh's best chefs by running her Highland Park restaurant, e2. Fmaily-style holiday dinners are available for purchase, and Romane can work with you on special events, whether on location or at their studio space. Black Radish Kitchen
Blanket & Board
Friends Tierra Thorne and Colleen Peddycord opened Blanket & Board in 2020, offering pop-up, luxury picnic experiences (with charcuterie platters!) in some of Pittsburgh's most-loved parks. The duo is currently taking orders for the upcoming season, which will start on May 8. Blanket & Board
Butterwood Bake Consortium
Butterwood Bake Consortium opened in upper Lawrenceville in 2015 by baker Ally Slayden offering beautiful cakes and assorted treats in a tea party-worthy café setting. The bakery is currently opened for takeout only, with slices of cake, hand pies, whole cakes and more on the menu. Butterwood Bake Consortium (5222 Butler Street)
Cobbler World
Known for her unique desserts, Cobbler World's owner Terina J. Hicks launched her own company in 2014. Cobbler World sells pound cakes, Gobs, sweet breads, cheesecakes, pies and plenty of cobblers, available in flavors like sweet potato, blueberry and classic peach. Cobbler World (1059 Penn Avenue)
Confections by Casey Renee
Casey Renee is a two-time James Beard Semifinalist, who also served as the pastry chef of the Ace Hotel in East Liberty. Confections by Casey Renee was launched in 2019 with Renee's beautiful custom cakes and assorted baked goods on the menu. She has since introduced seasonal menus that customers can order from (right now includes Chocolate Berry Tuxedo cakes, Orange Cream Cheese Brownie Cups and more), and a new 'Safe-Tea' private tea party experience in her Wilkinsburg space. Confections by Casey Renee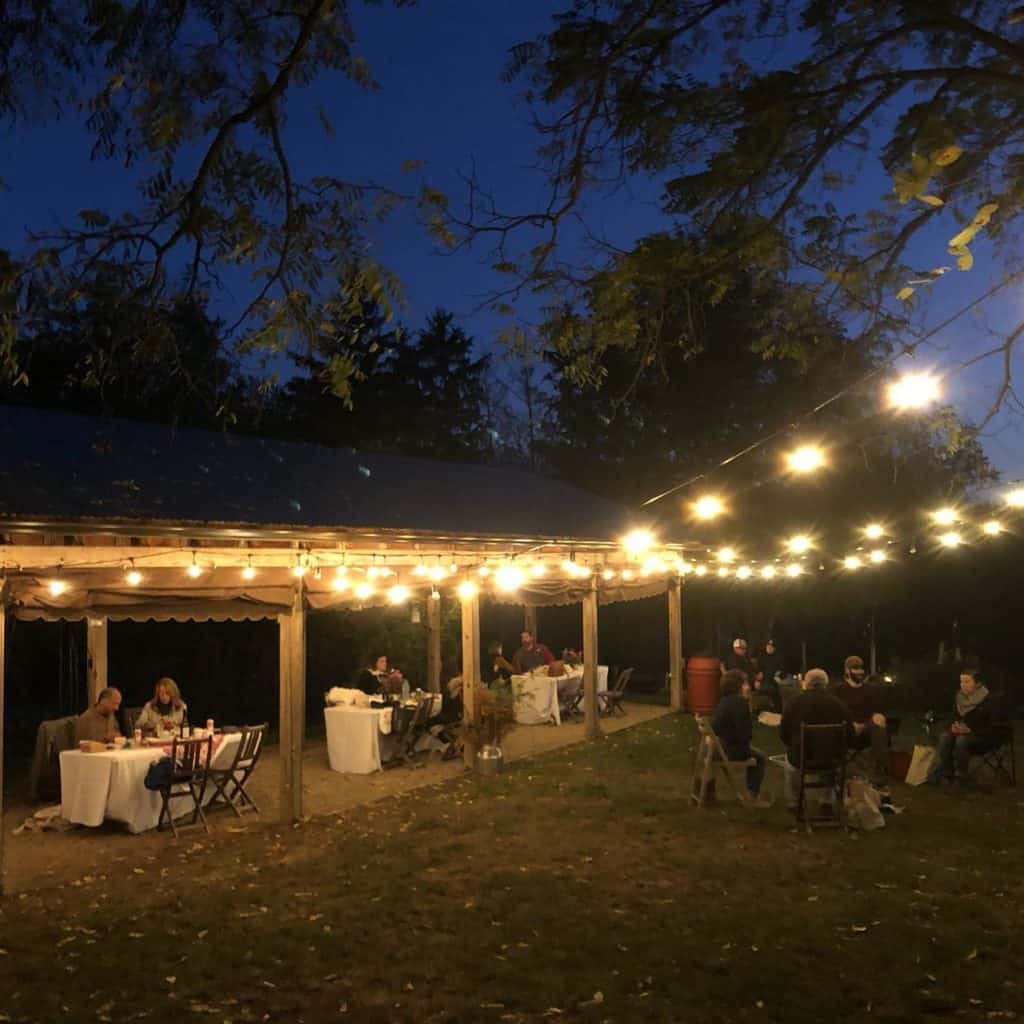 Churchview Farm
Former librarian Tara Rockacy bought her grandfather's small Baldwin farm in 2007, and has turned it into one of Pittsburgh's premier dining destinations. Still a working farm, which provides produce to countless Pittsburgh restaurants, Churchview Farm's incredibly popular summer farm dinners are a place for local chefs to show off their skills, while using some of the farm's herbs, fruits and vegetables. Want to attend? The dinners sell out almost immediately, but Churchview often opens up pop-up events, so get on their mailing list. And new in 2021, the farm added chef Csilla Thackray to serve as the farm's executive chef. Churchview Farm
Farmer x Baker
Located at the Aspinwall Riverfront Park, the small takeout café (which is currently closed for the season, but will be reopening on April 2), is absolutely beloved by its fans, who look forward to seeing what owner Jennifer Urich will add to the daily menu. Urich, who also owns Root & Heart Farm, uses her own farm-fresh, seasonal ingredients to create dishes like Poppy Plum Vegan Cheesecake, Green Shakshuka with a poached farm egg, pasture-raised BLT sandwiches, and Seitan Gyros. Farmer x Baker (285 River Avenue, Aspinwall)
Forma Pasta
Forma Pasta owner Rebecca Romagnoli started her handmade pasta business, Forma Pasta, while working as the chef at The Vandal. The subscription service took off, and she has since opened a brick-and-mortar location in Allentown, offering pasta by the pound, fresh-made sauces and more. Forma Pasta (708 East Warrington Avenue)
Good L'Oven
Cookie shop Good L'Oven owner Deanna Soost first sold her cookies and biscotti at the Bellevue Farmer's Market. In 2014, she opened her own storefront in Bellevue, and opened a second location, in Ross, in 2017. Her cookies (try the Salted Sea Turtles, if you haven't!), are available for nationwide shipping, too. Good L'Oven (multiple locations)
Kelly O's
Kelly O'Connor, the owner of Pittsburgh's popular Kelly O's Diner first opened in Ross in 2003. After expanding to the Strip District, the restaurant got high praise from the Food Network's Guy Fieri, who has featured it multiple times on Diners, Drive-Ins and Dives. Kelly O's (multiple locations)
Ladybird's Luncheonette
Take a trip to Ellwood City to try Ladybird's Luncheonette, an inspired takeout spot by owners Jade Cageao and Alex Jordan. The menu changes regularly, but options can include everything from Buttermilk Potato Soup to Southern Buttermilk Biscuit Sandwiches, with smoked bacon cheddar, blackeye pea hummus, pickled collard greens and garlic mayo. A location is Beaver is also open now. Lady Bird's Luncheonette (507 Lawrence Avenue, Ellwood City)
Love Rocks Café
Open in the Sto-Rox Library at the Father Ryan Arts Center, Love Rocks Cafe is owned and operated by chef Jackie Page-Heidelberg. She brings home-cooked favorites to the daily-changing menu, including items like meatball sandwiches, corned beef, and spaghetti. Love Rocks Café (420 Chartiers Avenue, McKees Rocks)
Leona's Ice Cream
Katie Heldstab and Christa Puskarich launched Leona's Ice Cream in 2013, and created a beloved brand, selling their super-stuffed ice cream sandwiches (with flavors like Black Sesame on Salted Tahini Chocolate Chunk, and Lemon Cream on Ginger Molasses) to shops and restaurants across the city. Find them for yourself by checking out their map here. Leona's Ice Cream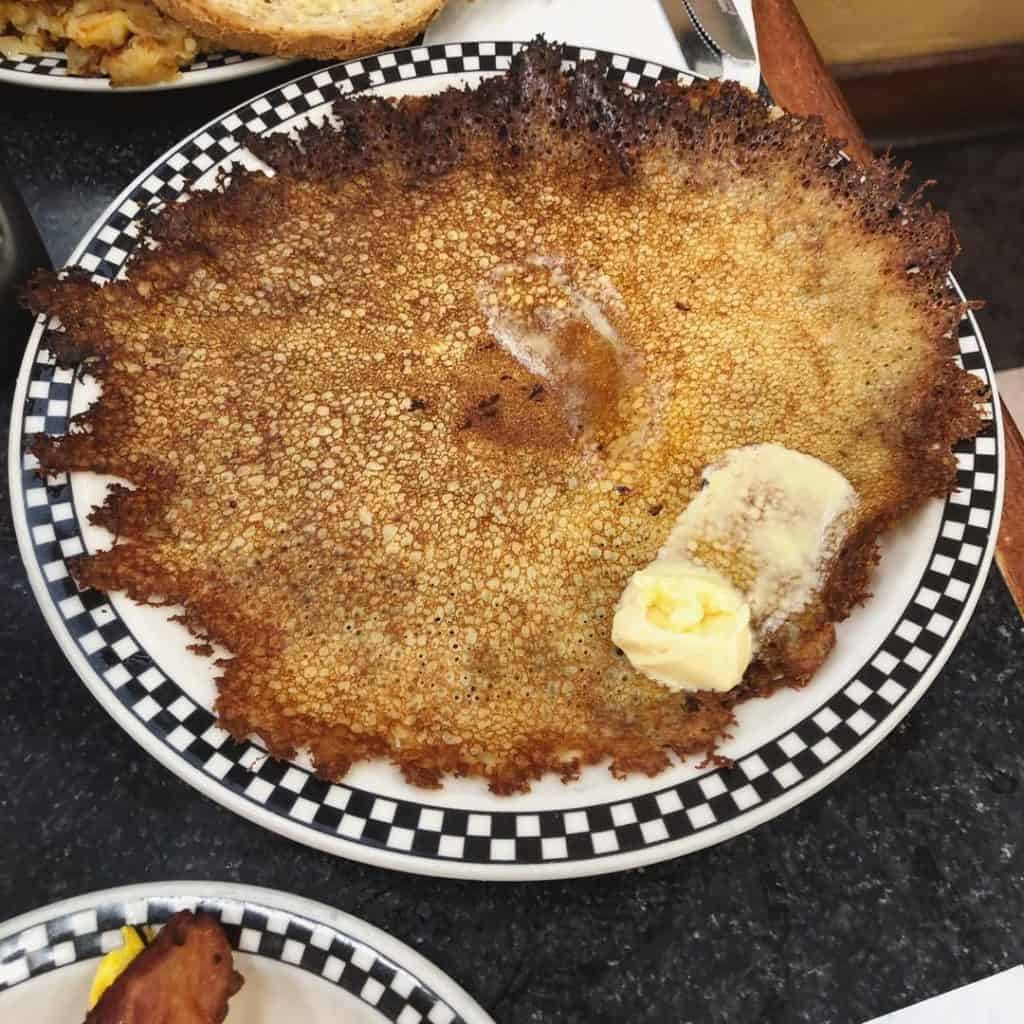 Pamela's Diner
Pittsburgh institution Pamela's Diner has been around since 1979, serving up whisper-thin crepe-style pancakes and classic diner breakfast foods to Pittsburgh hungry masses. Owners Gail Klingensmith and Pam Cohen (which is where the official name, P&G's Pamela's Diner, comes from) have since opened six locations around town, including in Mt. Lebanon, Millvale and the Strip District. Pamela's Diner (various locations)
Page Dairy Mart
Last year, Marjorie Page-Prusia became the first sole female owner of Page Dairy Mart. Page-Prusia took over the ice cream shop (which just opened for the season!) from her parents, Chuck and Barbara Page. The family-run business has been serving Arctic Swirls, soft serve and more on the South Side since 1961.
Pigeon Bagels
You'll find some of Pittsburgh's best bagels (just ask Food & Wine Magazine) from Gab Taube, owner of the kosher-certified Pigeon Bagels in Squirrel Hill. The bagel bakery is open for takeout Wednesdays through Sundays, from 7:30 a.m. to 2:30 p.m. Pigeon Bagels (5613 Hobart Street)
Proper Brick Oven & Taproom
Proper Brick Oven & Taproom downtown is owned by Suzanne Hrach, who opened the location in 2013, serving soups, salads, appetizers and pasta – along with their famous, wood-fired pizzas, with toppings that include everything from house-made sausage to wood-roasted fresh mushrooms. The restaurant is currently closed for renovations, but takeout is available. Proper Brick Oven & Taproom (139 7th Street)
River Road Sprinkle Co.
Surrae Shield and Rachel Madden launched River Road Sprinkle Co. late last year, offering their hand-dyed sprinkles to both home and professional bakers who are looking for something a little extra special to add to their baked goods. The duo recently announced that they have surpassed 350 orders since launching in November. River Road Sprinkle Co.
Rolling Pepperoni
Owner Katt Schuler launched Rolling Pepperoni as a way to bring the Appalachian pepperoni roll to western Pennsylvania – and tell the area's stories at the same time. Last year, she opened a savory bakery in upper Lawrenceville, serving classic pepperoni rolls hot and fresh out of the oven, along with specialty rolls, with fillings like fresh tomatoes and mozzarella. Rolling Pepperoni (6140 Butler Street)
The Speckled Egg
Located in the Union Trust Building downtown, The Speckled Egg is owned by Jacqueline Schoedel and her husband Nathan. Jacqueline has a long history providing Pittsburgh with stellar breakfast options – she was also part of the inaugural class that opened Smallman Street Galley with her restaurant concept Josephine's Toast. The Speckled Egg (501 Grant Street)
Sprezzatura
Owner Jen Saffron's Italian café is currently open for takeout, serving fresh Italian dishes (including vegetable lasagna, stuffed shells, spaghetti & meatballs, and a variety of seasonal salads) out of their Millvale kitchen. Sprezzatura (112 East Sherman Street)
Square Cafe
After more than 16 years in Regent Square, owner Sherree Goldstein moved her beloved neighborhood café to a new neighborhood – East Liberty. Square Cafe still serves the same breakfast and lunch staples that it built its reputation on, but now has more space (and a juice bar). Goldstein also owns My Goodness in Regent Square. Square Cafe (134 S. Highland Avenue)
Sugar Spell Scoops
After debuting at Pittsburgh Veg Fest, Sugar Spell Scoops owner Amanda Burk opened her own brick-and-mortar in Sharpsburg in 2019, serving her vegan, cashew-based ice cream creations. Orders are only open for pre-order takeout right now, and you've got to be quick when menus are announced. Sugar Spell Scoops (1014 N. Canal Street)
Tupelo Honey Teas
Tupelo Honey Teas was founded by Danielle Spinola, who shares her lovely blended teas, café drinks, and plant-based menu out of her retail store and cafe in Millvale, which is connected to the Millvale Community Library. Tupelo Honey Teas (211 Grant Avenue)
Two Sisters
As the name suggests, Two Sisters Vietnamese Kitchen is owned and operated by sisters Trinh Phan and Trang Somphonphakdy. The East Liberty restaurant opened in 2019 after the sisters moved to Pittsburgh, following in the footsteps of their nieces, who own Bahn Mi & Ti. The menu at Two Sisters features a variety of Vietnamese dishes, including pho (available with beef, chicken or seafood, along with a vegan option), buns, rice dishes and more. Two Sisters Vietnamese Kitchen (216 N. Highland Avenue)
Wigle Whiskey
Meredith Meyer Grelli is the co-founder and co-owner (along with her family) of Pittsburgh's premier distillery, Wigle Whiskey. The business launched in 2011, and Meyer Grelli has since launched Threadbare Cider & Meadery on the North Side. Wigle Whiskey (2401 Smallman Street)
Wild Child
Chef Jamilka Borges new Etna restaurant, Wild Child, isn't quite open yet, but it's coming soon. The James Beard Semifinalist previewed some of Wild Child's dishes during a pop-up at Fir Junction this winter, serving Puerto Rican feasts, empanadas, and cocktails to go. Follow on Instagram for the latest updates. Wild Child (372 Butler Street)
Did we miss any other women-owned restaurants and businesses in Pittsburgh? Let us know in the comments!